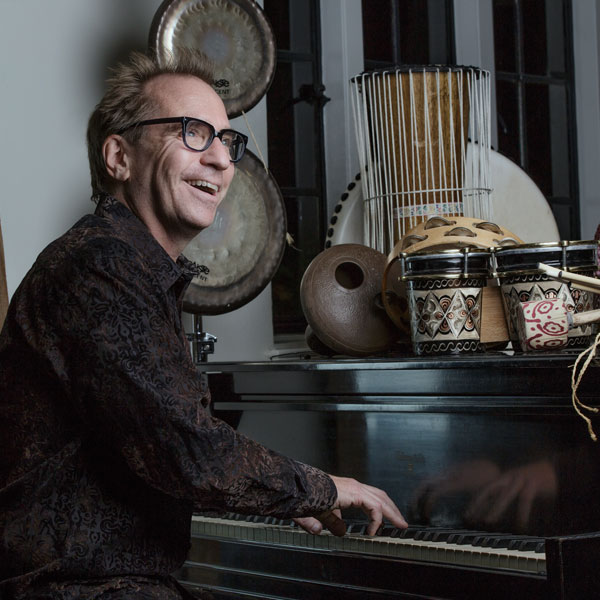 For over 30 years Eric Darken has worked as a studio and touring percussionist for some of the biggest bands and artists in the world.
---
His recording credits read like a "who's who" including Taylor Swift, BonJovi, Jewel, Luke Bryan, Darius Rucker, Carrie Underwood, The Brooklyn Tabernacle Choir and new artists James Bay and Moon Taxi. The award-winning percussionist has traveled around the world and throughout the United States performing with artists such as Vince Gill, Amy Grant, Faith Hill, Take 6 and Bob Seger. He currently tours with Jimmy Buffett and The Coral Reefer Band.
An accomplished composer and producer, Eric has written original underscores for TV and film. These shows include Dateline NBC, 20/20, Fox Sports, the Discovery Channel, The NFL Network, National Geographic and the film, The Fantastic Four – Rise of the Silver Surfer. Other projects include A Drummer Boy's Christmas and Sunday Drive.
Inspired by his grandfather who was a musician and band leader, Eric has long felt at home in the world of drums and percussion. Grounded in the fundamentals of both classical and non-classical percussion, Eric's versatility helps artists hone their sound and distinctly clarify their vision. He is known for creating unique tones and parts as well as one of a kind drum and percussion loops for projects. Never satisfied with the status quo, Eric's passion for what he does is always evolving. Motivated by a love of learning, he is always willing to embrace new projects that allow him to exceed previous achievements.
He uses Meinl Percussion, Paiste Cymbals, Mike Balter Mallets, The Trashkat and Shure Microphones in the production of his projects.