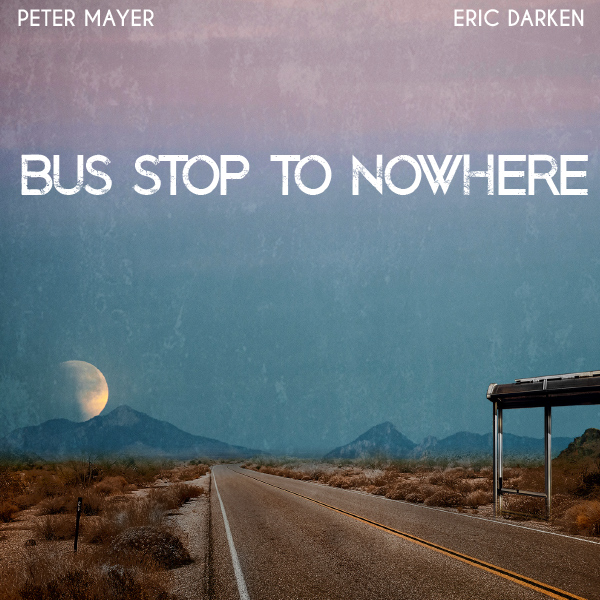 Traveling around the world as members of Jimmy Buffett's Coral Reefer Band, Eric Darken and Peter Mayer have spent hours sharing musical interests and ideas. Green Room Conversations is a concept music project which was born out of various pre show discussions.
One day after a Buffett soundcheck, Mayer recalls asking Darken if he had written any new tracks, hoping to find a home for original lyrics he had written. The following day, Darken sent Mayer a new instrumental track and the writing and production process began for Bus Stop To Nowhere.
Bus Stop worked its way between both of their studios; Darken working on the drums, percussion, and keyboards and Mayer handling guitar, bass, and vocals. After the duo signed off on the final edits of the song, they called Jacquire King to mix it. King is known for his production and mixing work for Kings of Leon, Norah Jones, James Bay, Tom Waites and the Punch Brothers.
The track features Mayer's passionate vocals and unique guitar tones over the hypnotic track Darken created. Hanging out in a Green Room before a show allows for a variety of interesting conversations. This one just happened to turn into a song.